WEST - Journey to the Top: Lessons Learned Along the Way
Tuesday, March 26 2013
6:00 pm – 9:00 pm
This event was posted by University of Massachusetts Medical School
Event Inquiries
Location: The Broad Institute of MIT and Harvard, 7 Cambridge Center, Cambridge, MA 02142
Join us for an engaging panel discussion to hear women with a wide range of experiences in different industries discuss key attributes to their success and pitfalls to avoid.
Appetizers, wine, dessert, and coffee will be served.
Panelists: Adelene Perkins, CEO of Infinity Pharmaceuticals, Inc
                 Deb Besemer, the former CEO of Brassring
                 Joanna Horobin, CMO of Verastem
                 Kirk Arnold, the former COO of Avid
Meet the Panelists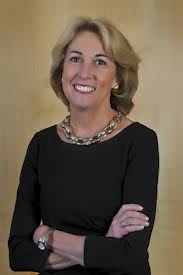 Adelene Perkins, CEO of Infinity Pharmaceuticals, Inc
Adelene Q. Perkins has served as Infinity's President and CEO since 2009 and as board chair since 2012.  She has played an integral role in building the company, leading its transition from a platform to a product-based organization. She was the principal figure in structuring and restructuring Infinity's strategic relationships which have played a critical role in developing the company's current product portfolio.  Ms. Perkins has more than 25 years of international business experience in the biopharmaceutical industry, focused on building and leading high-caliber, cross-functional teams, corporate strategy licensing and business development, strategic finance, and product life cycle management.  Ms. Perkins joined Infinity from TransForm Pharmaceuticals where she was an early member of the management team that built the company prior to its acquisition by J&J. Prior to Transform she was vice president of emerging businesses at Genetics Institute, now part of Pfizer.  She joined GI from Bain & Company where she spent seven years providing strategic and operational advice to clients in the healthcare industry. Ms. Perkins holds an M.B.A. from Harvard Business School and her B.S. in chemical engineering from Villanova University.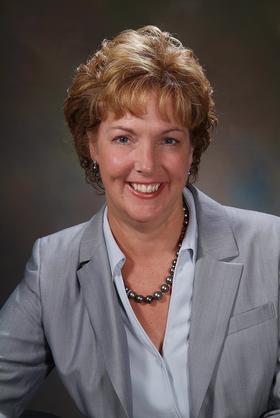 Deb Besemer, the former CEO of Brassring
Most recently, Deb Besemer was President and CEO of BrassRing, a leading provider of talent management solutions. Prior to that, Ms. Besemer was President and CEO of BrassRing Systems, the recruitment software unit of BrassRing. Under her leadership, BrassRing has grown into one of the most comprehensive software/services solution providers in the human capital management market. Prior to joining BrassRing Systems, Ms. Besemer spent more than a decade at Lotus, where she managed a business unit with revenues in excess of $1.3 billion and more than 4,000 employees in 46 countries. She is a former Chairwoman of the Massachusetts Software Council and currently serves as a Trustee and the Chairperson of the Nominating Committee. She is an active member of the University of Massachusetts High Tech Executive Council. Ms. Besemer holds an M.B.A. from Rutgers University and a B.A. from Cedar Crest College.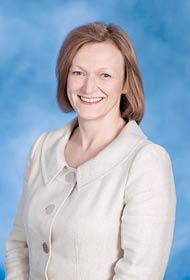 Joanna Horobin, CMO of Verastem
Dr. Horobin has 30 years of pharmaceutical drug development experience. As President of Syndax Pharmaceuticals Dr. Horobin designed and implemented the phase 2 clinical development of Entinostat in metastatic breast and lung cancer. Formerly VP, Oncology at Rhone-Poulenc Rorer (now Sanofi, NYSE: SNY), COO of CombinatoRx (NASDAQ: CRXX, now ZLCS) and EVP at EntreMed with experience spanning clinical development, marketing, and general management in both public and private companies. Dr. Horobin was VP, Oncology at Rhone-Poulenc Rorer (now Sanofi, NYSE: SNY) where she led the global oncology business, including the successful global launch of Taxotere® (docetaxel) in breast cancer and Campto/Camptosar® (CPT11) for colorectal cancer. Dr. Horobin also led a successful joint venture with Chugai to launch Granocyte® (lenograstim). Previously, Dr. Horobin played significant leadership roles in the approvals of Lovenox®, Celectol®, Augmentin®, Timentin®, temocillin, Bactroban® and Relafen®/Reliflex®. Dr. Horobin received her medical degree from the University of Manchester, England. While in clinical practice she gained membership to the Royal College of General Practitioners in the United Kingdom and holds a diploma of pharmaceutical medicine from the Royal College of Physicians in the United Kingdom.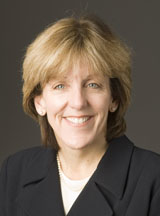 Kirk Arnold, the former COO of Avid
Most recently, Kirk Arnold was Chief Operating Officer of Avid, responsible for the company's engineering, sales, marketing, customer support and services functions. Prior to joining Avid, Ms. Arnold was the CEO of Keane, Inc., a global consulting and outsourcing firm. Her extensive background in technology management includes leadership positions at Fidelity Investments, venture-backed start-up NerveWire, Inc., where she was a founder and CEO; and Computer Sciences Corporation, where she was President of CSC's Consulting Group.  Ms. Arnold started her career at IBM where she served in a variety of sales and sales management positions.  She is married with two children, and is on the Board of Cramer Marketing and the Mass Technology Leadership 
Evening's Schedule 
6:00-7:00  Registration, Networking, Appetizers, Wine
7:00-7:15  Opening Remarks
7:15-8:05  Panel Discussion
8:05-8:35  Q and A
8:35-9:00  Networking, Meet the Panelists, Coffee and Dessert
We appreciate The Broad Institute donating the use of their event space.