Optimizing productivity: The time cost for keeping everyone in the loop
In this series, we've already explored the collaborative nature of drug discovery, and the need for effective communication amongst all stakeholders to ensure that your team takes full advantage of the collective knowledge and expertise on offer. Whether your project includes members from your team only, or involves a network of collaborators based across multiple organizations, regular catch-ups ensure that everyone is on the same page to make confident, informed decisions.
However, there is only so much time in each working day. There comes a point where the time spent on preparing reports or sat in meetings overwhelms the time that should be spent in the lab, and risks negatively impacting productivity. Read on to learn how Torx® replaces static reporting with real-time, dynamic information sharing throughout the drug discovery cycle, enabling you to focus your time on the chemistry.
Reserve face-to-face meetings for valuable, strategic discussions
How often have you been to a meeting with the sole aim of sharing progress on the project, where you walk into the meeting 'blind' and learn the status of molecule design and synthesis from your colleagues? Torx enables chemists to instantly inform colleagues of any updates through the click of a button. You no longer need to wait until the next scheduled meeting to let your team know when you've made a breakthrough or reached a bottleneck – you don't even need to write an email.
Of course, we aren't claiming that Torx replaces the need for all personal communication. There are still times where a phone call or face-to-face meeting is necessary, for example, for strategic discussions around the direction of the project. In these scenarios, Torx acts a complementary tool to facilitate productive, meaningful conversations.
Transform design review meetings with impactful, dynamic 3D visualization
For chemists working in molecule design, meetings give the chance to share and receive valuable feedback on hypotheses and ideas. Rather than taking time to capture screenshots of the perfect 3D image of your molecule in slide decks, instead use Torx Design as the focal point of your meeting to facilitate insightful discussions amongst colleagues. The platform captures the 3D visualization of your new molecule, which can be viewed in the same window as any other key information to support your design decisions. The ability to move and manipulate your designs in 3D in real time is much more engaging than any static image could be, and will increase your chance of getting buy-in from colleagues.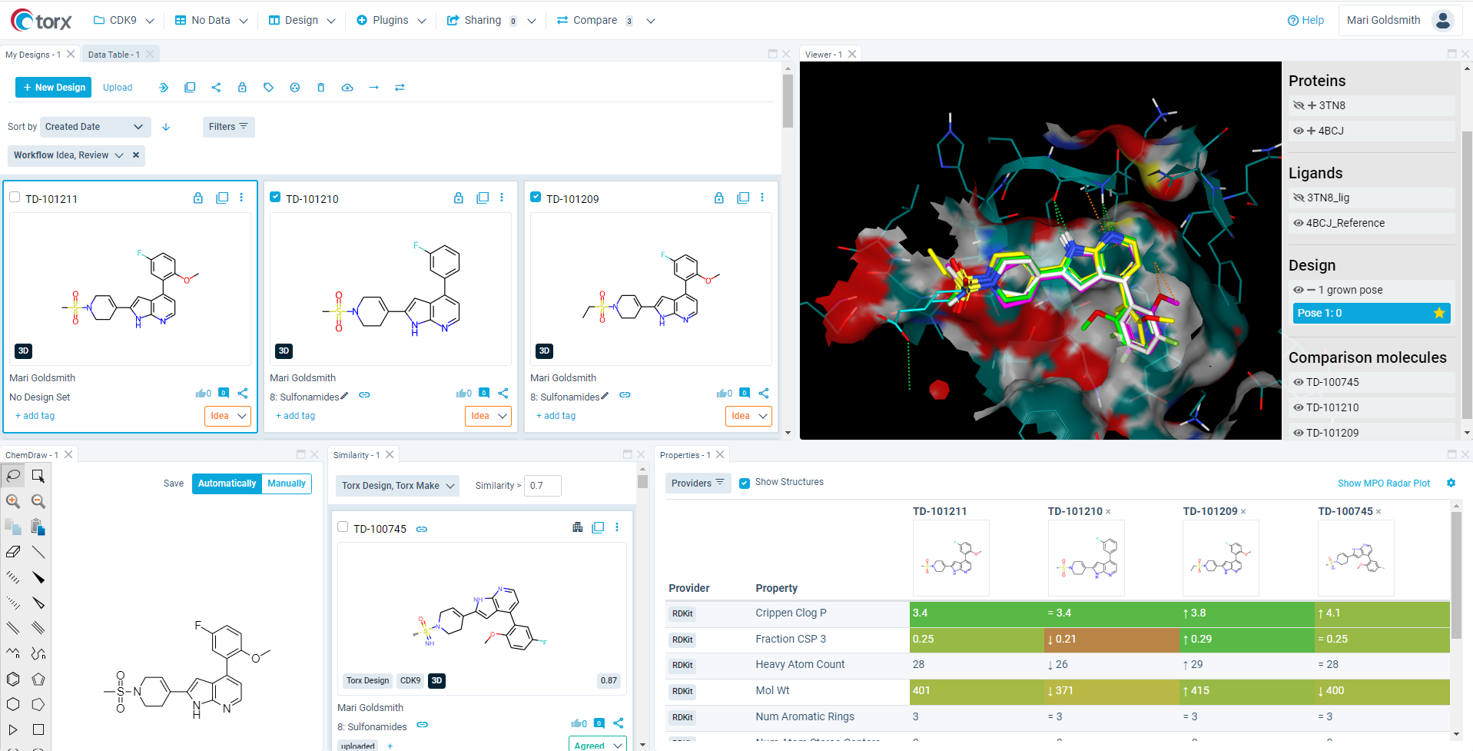 Figure 1. Capture attention and get buy-in from your colleagues on new molecule designs using dynamic 3D visualization in Torx.
Intuitive chemistry: Search for structures in a comprehensive data table
How many times have you seen an interesting idea in a meeting, and then wanted to follow up on this at a later date only to find that you can't remember where it came from? You're then left with the laborious task of manually searching through slide decks and sub-folders that don't offer an intuitive search function.
As Torx has been designed with chemistry in mind, you can easily search through all past and present molecules associated with your team or project. Filter and search the comprehensive data table by date, chemist or sub-structure to instantly find the molecule you need. Add comments directly to the table, or copy the molecule into your own workspace to begin working right away.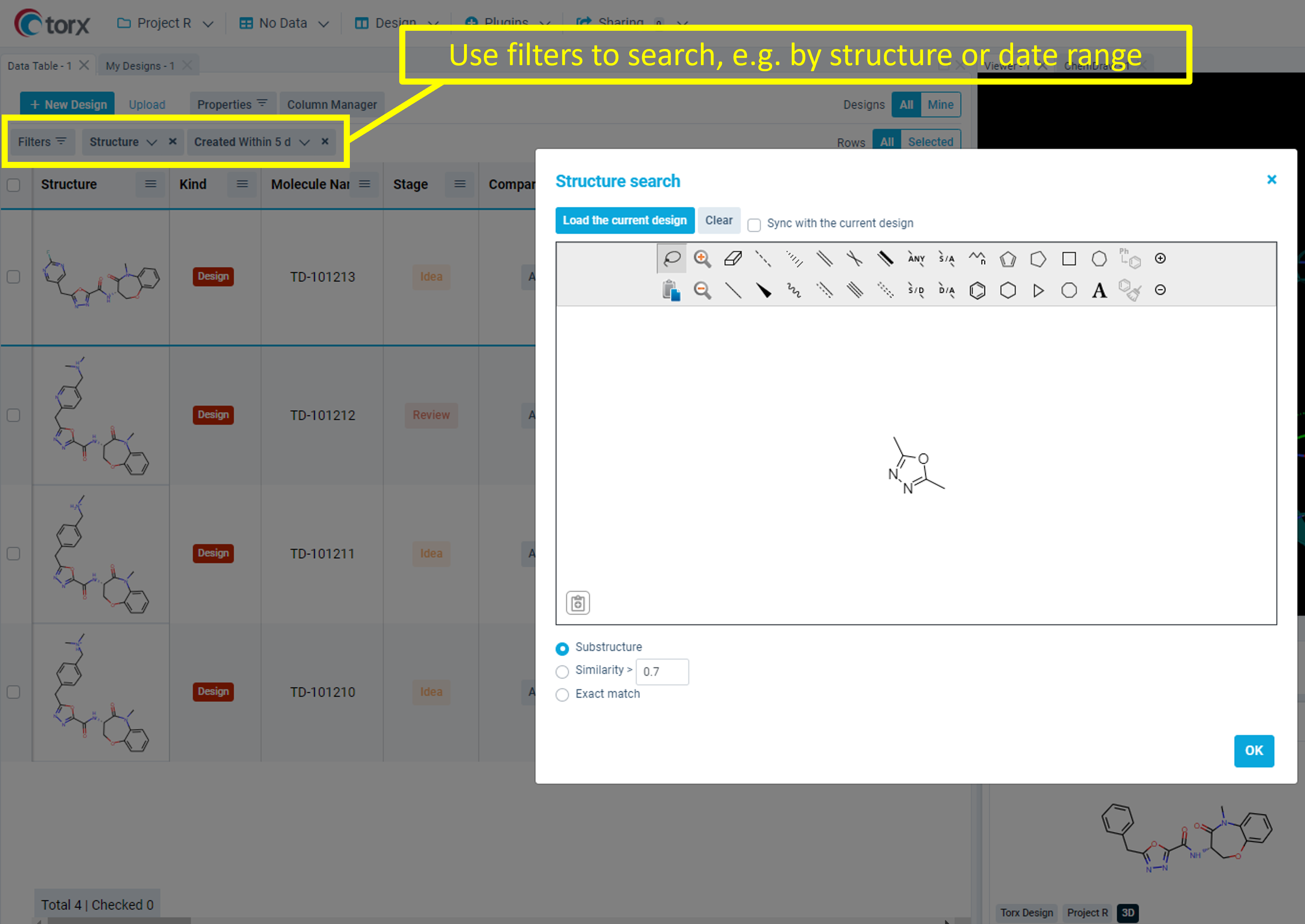 Figure 2. Instantly locate interesting molecules from past meetings by searching through your data table by structure or date range, for example.
Capture and deliver synthesis progress in an instant
For synthetic chemists, Torx Make replaces the traditional method of PowerPoint slides used to deliver updates. Rather than spending time updating multiple slide decks with reaction schemes and yields, all details are kept within a single compound ticket (as seen in figure 3), alongside any other relevant information including LCMS and NMR results, as well as experimental details by linking to the relevant ELN page.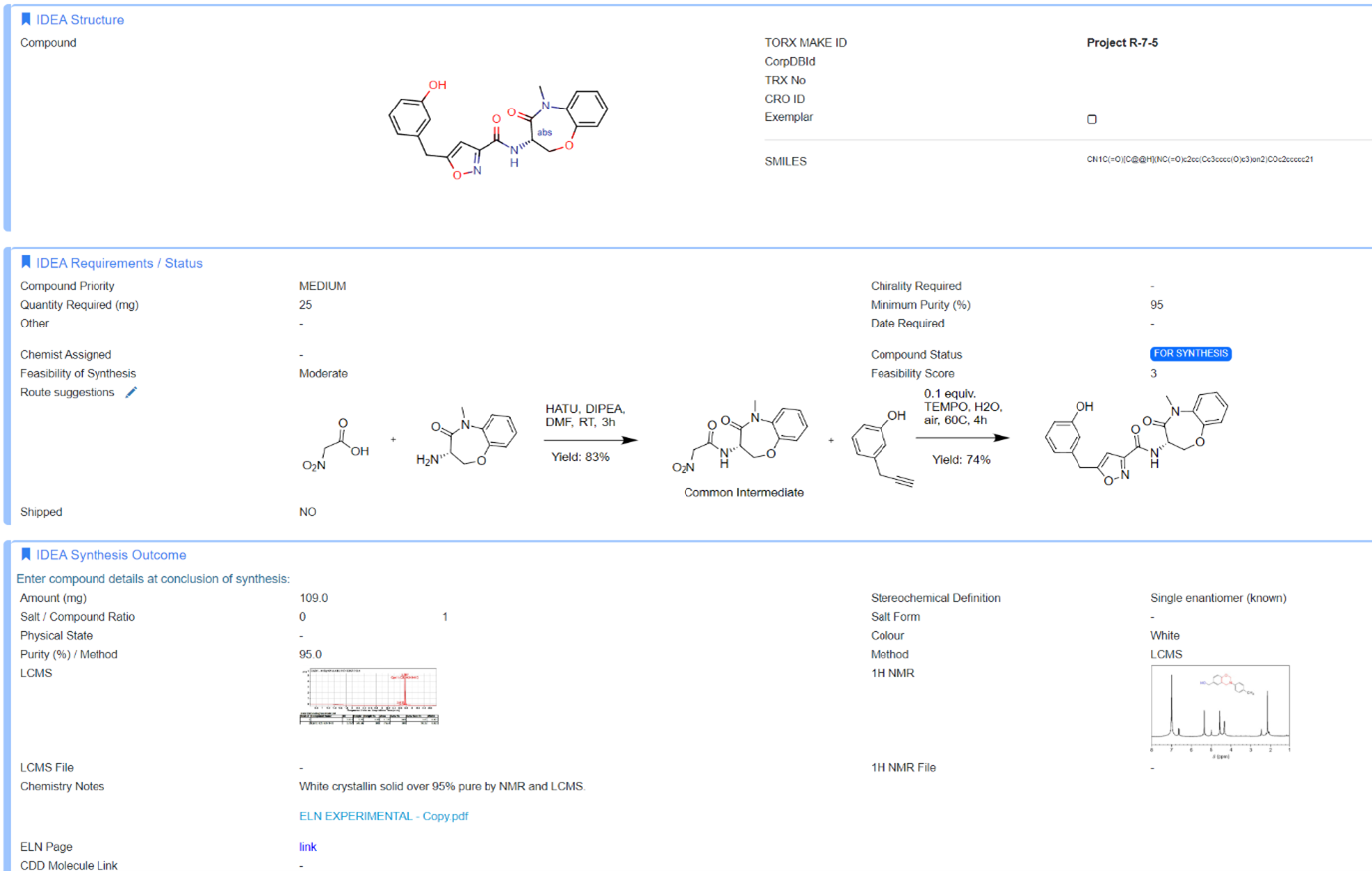 Figure 3. Store all experimental data together in Torx Make.
Torx Make hosts all the information you need to report on synthetic progress, and is stored securely in a centralized, easy-to-find location for all team members.