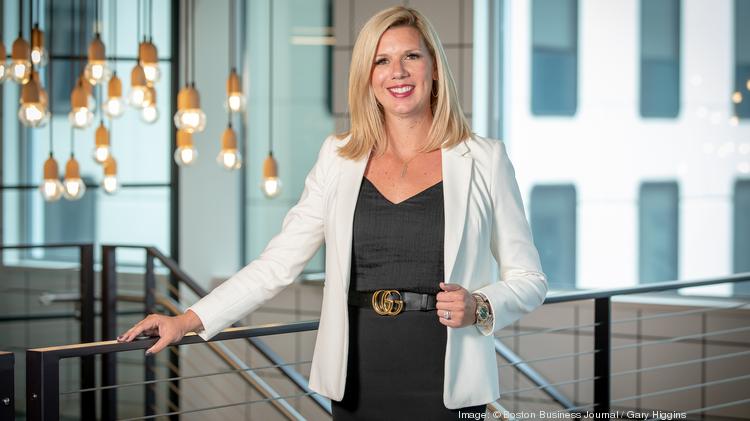 This interview originally appeared in the Boston Business Journal on January 17, 2023:
For Kendalle Burlin O'Connell, becoming CEO of the trade group she's helped run for the last 14 years mainly means one thing: She'll have a seat at the table.

Earlier this month, Burlin O'Connell stepped into the corner office at the Massachusetts Biotechnology Council, or MassBio, a trade group that represents the biopharmaceutical industry in the Bay State. But she's been running things there for some time. Burlin O'Connell was president and chief operating officer for years before this, overseeing many of her organization's operations even as other CEOs — namely Bob Coughlin, now at real estate firm JLL, and Joe Boncore, who stepped down to run a consulting business at the end of last year — were more externally facing.

"Being at MassBio for so long, I've had the privilege of building so many of the programs and services that we offer to our membership community," Burlin O'Connell told the Business Journal. "We've always been a convener and connector and a catalyzer for the life science industry. But now, we're really a representative at the table, as it relates to many of the business and economic, competitive conversations that are happening in the commonwealth. I'll be able to represent our industry at the table in those conversations."

Burlin O'Connell has a few issues she plans to address this year. First up is working with the brand-new Healey administration on reauthorizing the state's Life Sciences Initiative, a law that first provided for the creation of the quasi-public Massachusetts Life Sciences Center and other investments under Gov. Deval Patrick in 2008 and was continued under Gov. Charlie Baker. MassBio has been lobbying for a "Life Sciences Initiative 3.0" since November. Burlin O'Connell also has some more macroeconomic issues on her mind, including housing, transportation and workforce development. This year, MassBio will open a new, 4,000-square-foot workforce training center at the site of the former Boston Globe headquarters. Called the MassBio Training Center at Southline, the center is designed to provide tracks toward a variety of biopharmaceutical career paths. The Business Journal spoke with Burlin O'Connell to discuss her ambitions for this year and beyond. This conversation has been lightly edited for length and clarity.
Read the full interview with Rowan Walrath in the Boston Business Journal.