This story originally appeared in the Boston Business Journal.
President Joe Biden is infusing billions of dollars into a new, biotech-focused initiative, and it's likely to have immediate ramifications for New England.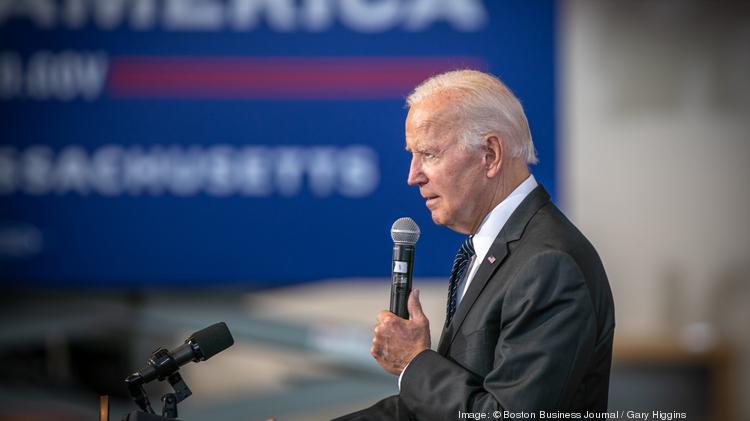 Boston has long been a hotbed for pharmaceuticals in addition to upstart biotechs. But the White House is expanding the definition of what a "bioeconomy" could be, looking beyond drugmaking to other applications of biological science, including agriculture, alternative fuels and national security.
"That's more out-there stuff. My view is that out-there stuff is Boston's strength," said Jason Kelly, the CEO and co-founder of Ginkgo Bioworks Holdings Inc. (NYSE: DNA), who was at a summit the White House convened on the topic last week. "I think we should drive a truck through this. I think this is going to be a great opportunity for Boston."
The Biden White House is looking to back growth in a handful of key areas. The first is domestic biomanufacturing capacity — something leaders at groups like the Massachusetts Biotechnology Council (MassBio) and Mass. Life Sciences Center have been working to build in the Commonwealth for years. The federal government has pledged $2 billion toward biomanufacturing and named New Hampshire as a specific location to host new facilities.
Per MassBio's most recent "industry snapshot" report, 1.7 million square feet of manufacturing space are currently under construction in Massachusetts. The biomanufacturing sector is now responsible for around 55,000 jobs in the state, nearly half of them in Middlesex County, according to the same report.
"We know Massachusetts is the best place for R&D, but we also have a growing biomanufacturing sector," said Joe Boncore, MassBio's CEO. "The administration making these billions of dollars available for domestic biomanufacturing infrastructure is only going to help the Commonwealth."
---
Read the full story at Boston Business Journal.