The delivery of synthesis targets within drug discovery often involves chemists from different organizations. Engaging contract research organization (CRO) partners grants access to specialist skills and knowledge, enabling teams to streamline and accelerate their discovery workflows. However, deploying a distributed team presents challenges around managing the prioritization, assignment and delivery of synthesis targets.
Torx Make™ connects teams from all organizations involved in a project within a single, secure workspace. It allows chemists to capture and share compounds, assignments, and updates without relying on frequent scheduled meetings and PowerPoint slides. It connects to existing information databases, making it possible to deliver information smoothly through integration with legacy systems. In this blog, we explore some of the key functionalities within Torx™ that make it an effective CRO management solution.
Track and manage synthesis requests across multiple CROs in a single application
In the example (Figure 1), a request tracking board is configured to enable you, or a group that manages external synthesis, to easily visualize and track the progress of all externalization requests across ongoing projects using a ticket system. Here, the tickets are colored by compound cluster/series, but this can be customized to color by priority, requester, or project, for example. The browser view also shows with which CRO the individual requests are securely shared and can be readily re-organized to suit the preference of the individual user.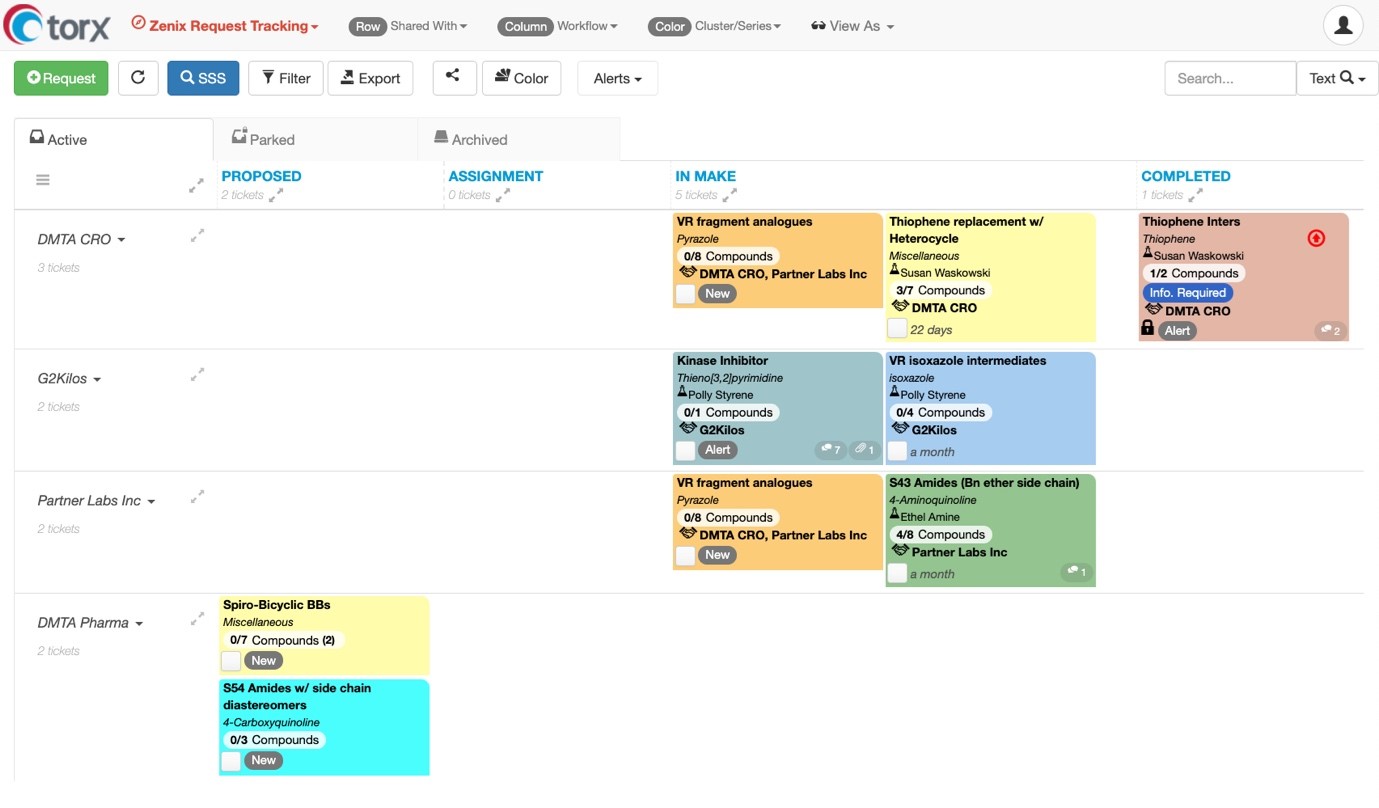 Figure 1: The request tracking board within Torx Make allows users to view and track the progress of all synthesis projects.
Each request ticket contains individual compound tickets which constitute the request. These hold contextual information about the compound including priority, quantity required, and assigned chemist, for example. You can share both individual compounds and entire request tickets with CRO partners.
Each invited partner has access to their own view of the shared tracking board (Figure 2). Tickets are moved along the request and/or compound workflows as synthesis work is completed and the overall project progresses. The 'Not For Synthesis' column grants CROs foresight on compounds not required at that moment, but may be requested at a later date.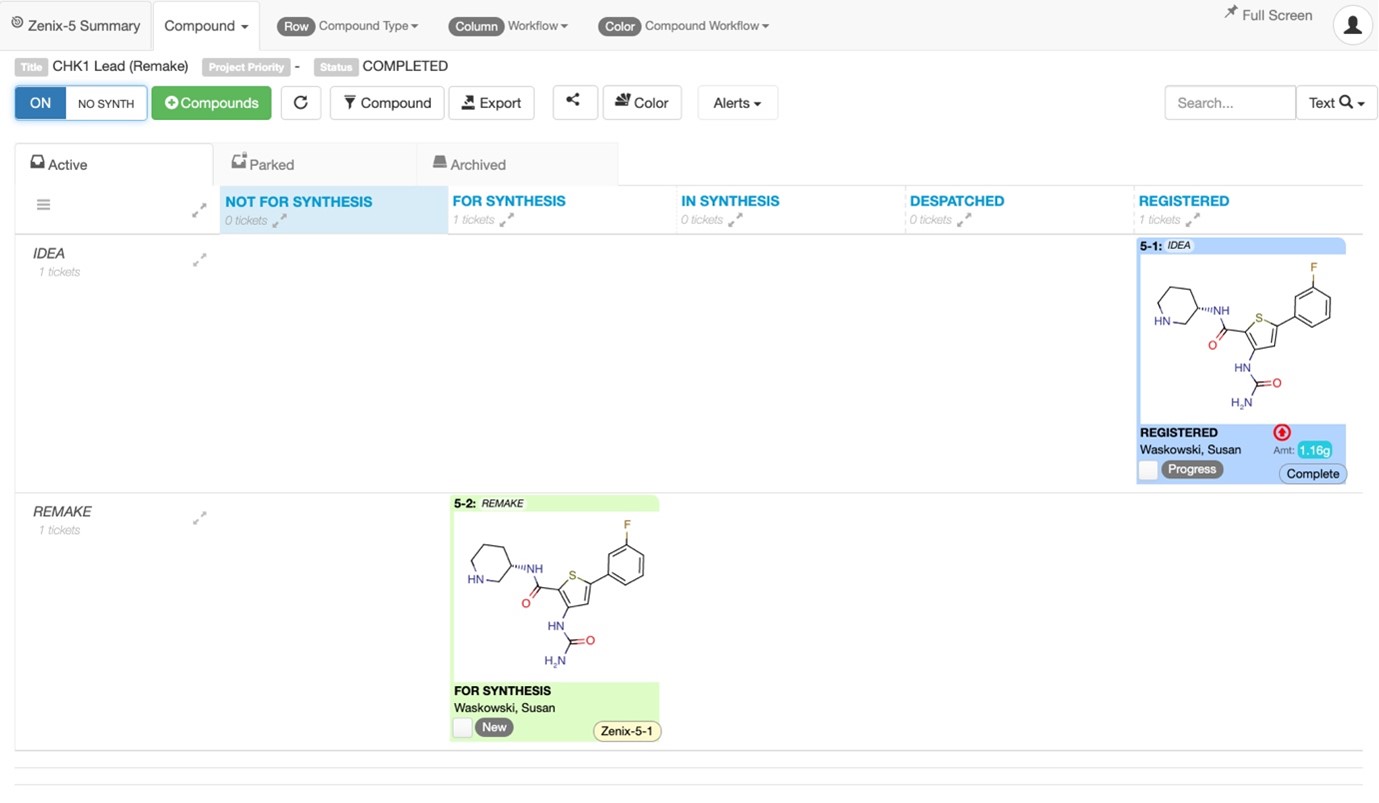 Figure 2: The compound tracking board within Torx Make as viewed by an invited CRO.
The column headings for both request and compound tracking boards are fully customizable within Torx. Workflow options can be set to show/hide/rename column headings from an existing workflow used for mainstream projects using an Administration area GUI.
Share information securely with different CRO partners
Full control over the information you make available to other users gives you confidence that you are communicating securely with every partner, with no risk of information leakage. Each user's view is restricted to:
Compound and request tickets specifically assigned to them; they will not see any other compounds or requests in your portfolio
Relevant information within each ticket you choose to share; they will not see any details that you have captured around business needs, approvals processes or bid tendering processes, for example
The role and permissions granted to all users within the platform is highly customizable. The Torx Make Administration area (Figure 3) enables you to view and manage all invited users and companies and their permissions, including their ability to add and edit requests and compounds, and progress tickets.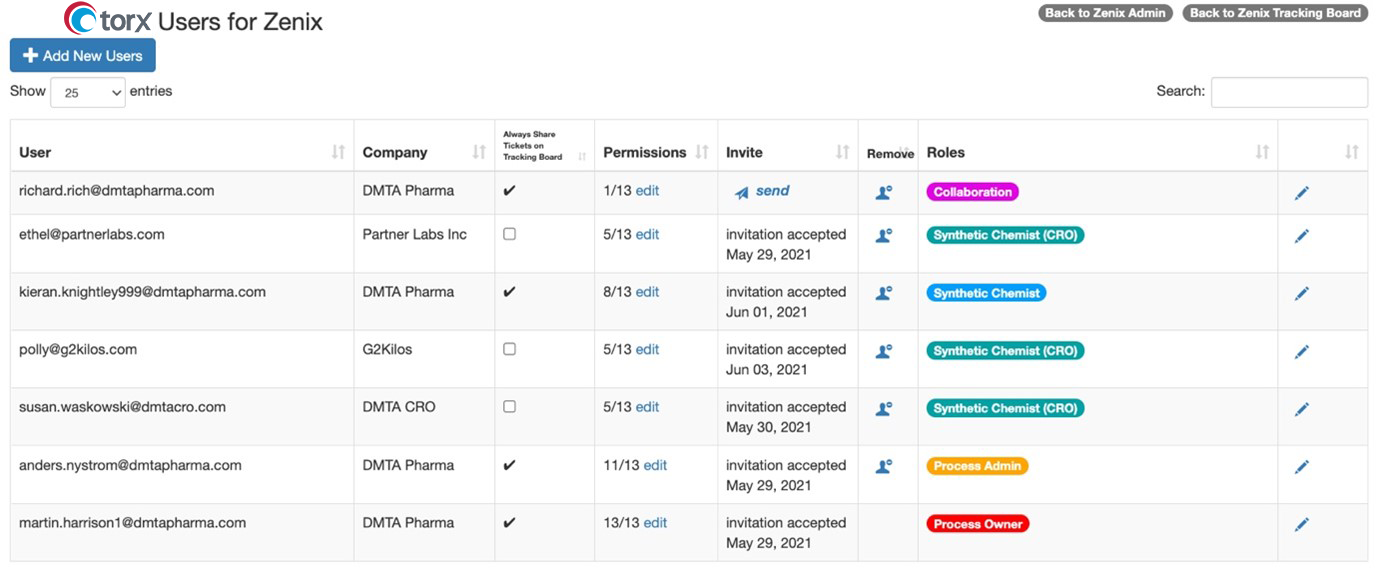 Figure 3: The Administration area within Torx allows you to view and manage the roles and permissions of all invited users, including those from external organizations.
You decide whether external companies have visibility of each other within the platform. This functionality is especially useful if you are involved in different partnering relationships with each CRO. For example, working with one company on a fee-for-service basis, but sharing a more equal partnership with another and therefore allowing visibility of what the fee-for-service CROs are delivering.
Initiating a Request for Proposals (RFP) to multiple organizations
When you decide to progress a design into synthesis, you may wish to put a request out to tender bids from multiple organizations to make sure you're able to get the best service for your needs. Torx Make facilitates this by providing an open communication channel between you and external partners. With a few clicks, you can share and send details of a request, including compound purity, quantity requirements and due by date.
Sharing requests privately in this way will show as visual alerts in their Torx workflow (Figure 4) and trigger email alerts to recipients. They are then able to review the request with all contextual information and send a response, ask further questions, or attach a proposal. This is all achieved without any time spent on formatting data in spreadsheets or slide decks.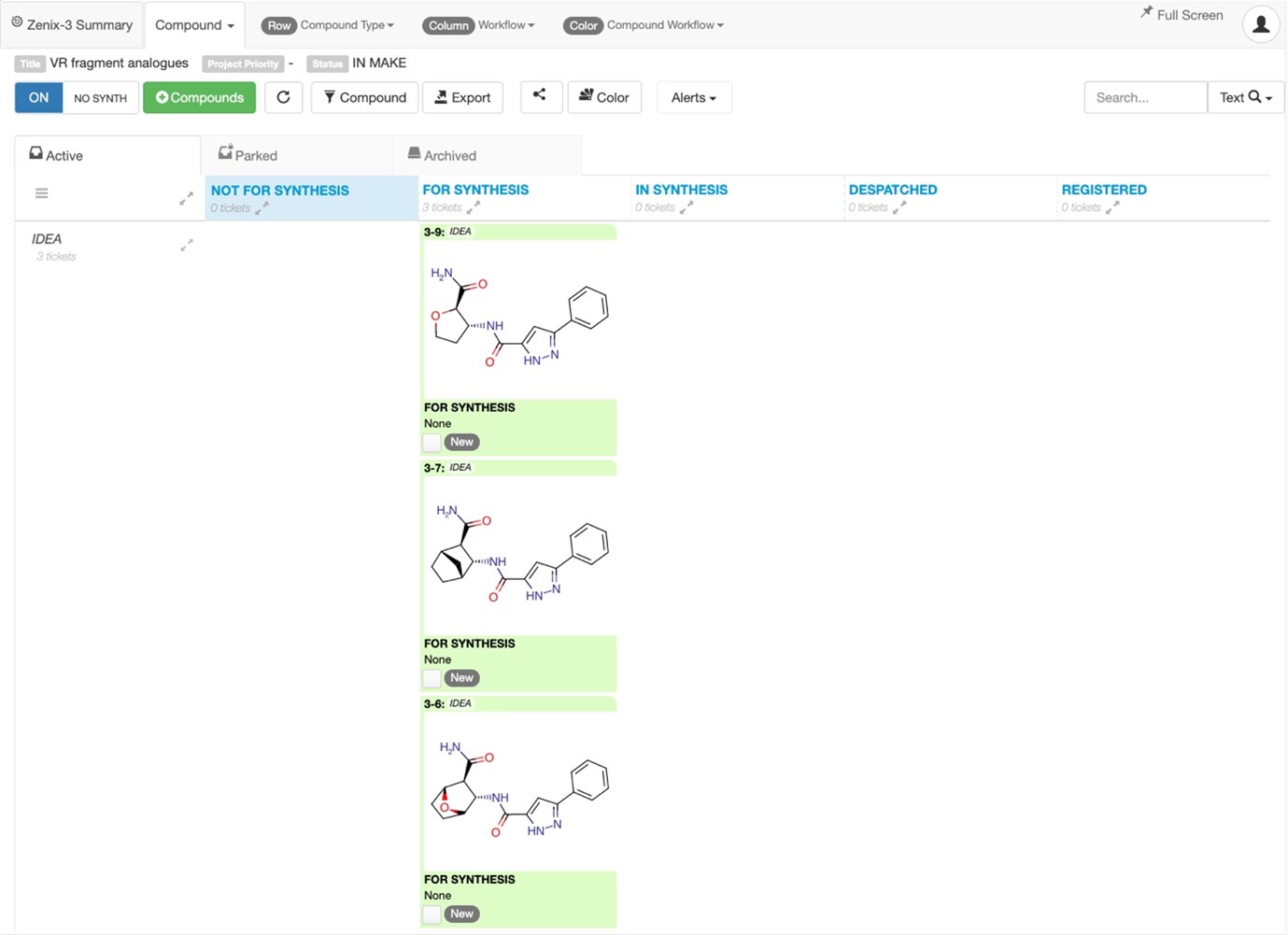 Figure 4: Visual alerts (in grey) highlight new or updated requests.
Ultimately assigning your desired CRO to the project is done simply by clicking and resharing the request compounds with the chosen partner, which will automatically remove access to all other organizations so they no longer have visibility of the compounds or overall request. Torx permits in-application reporting by the CRO such as advising or reporting on the synthesis route employed (Figure 5). Torx provides fields to confidentially capture the reasons behind your selection, such as cost, time or skillset, as well as outsourcing outcomes once the work is completed; all information kept hidden from the CRO. This information can be accessed on demand to inform future outsourcing decisions.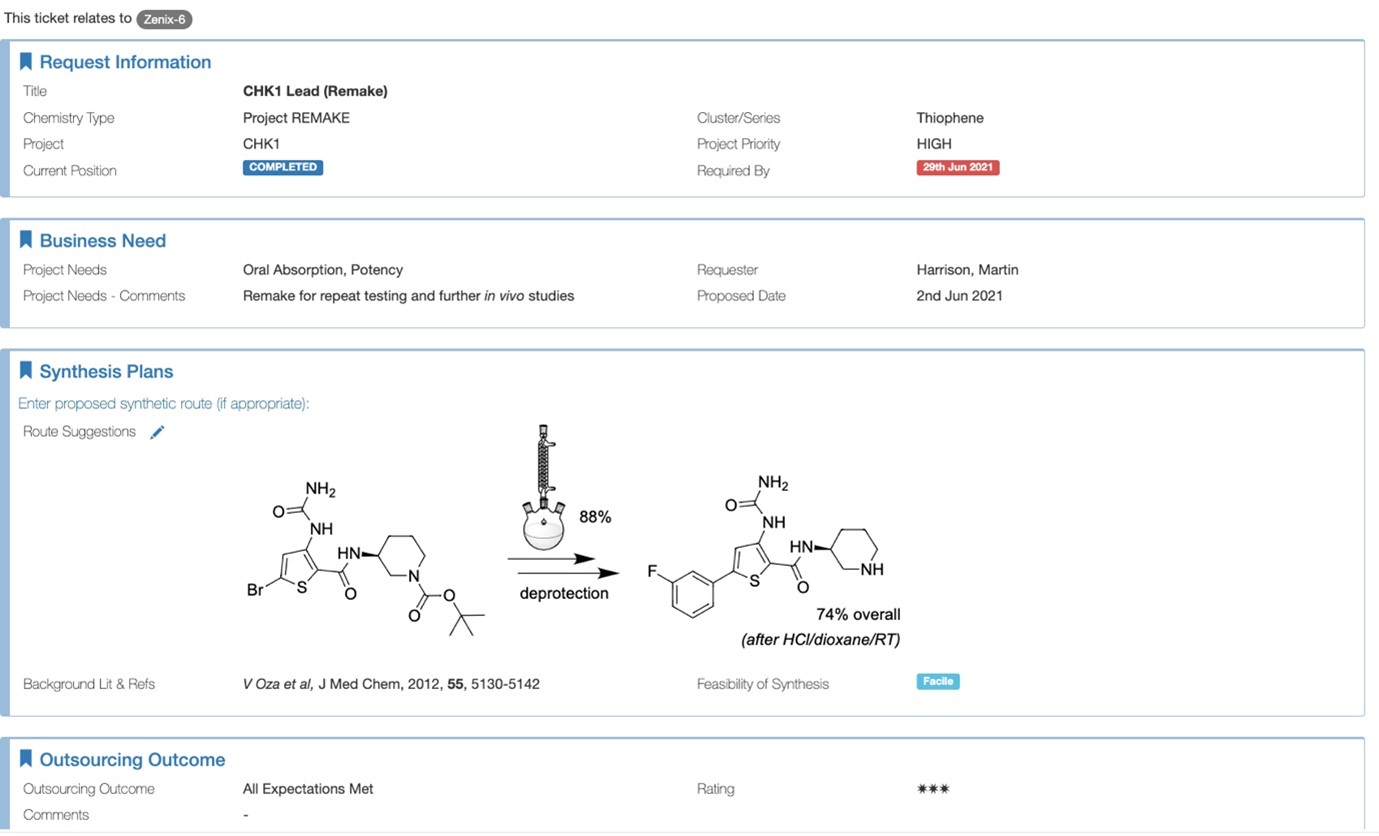 Figure 5: Torx permits in-application reporting by the CRO, such as advising or reporting on the synthesis route employed.
Request an evaluation
Torx simplifies the setup and delivery of synthesis targets by CRO teams through secure sharing and open communication. If you would like to learn how Torx can be integrated into your workflow, please request an evaluation or contact us to find out more.